Located in downtown Mobile on historic Cathedral Square, Alabama Contemporary Art Center is the ideal location for your special event. This building, which houses a contemporary art gallery, boasts expansive gallery spaces, a third-floor auditorium and terrace, and a board room overlooking the art-filled gallery below. The casual elegance of this renovated space serves as a wonderful backdrop for a number of events including cocktail parties, luncheons, wedding receptions, company meetings, holiday parties, and board meetings.
For information on rates and guidelines, estimates, or to arrange a tour, follow the link below to complete our Rental Inquiry Form. An Alabama Contemporary staff member will contact you within 72 hours to further discuss your event.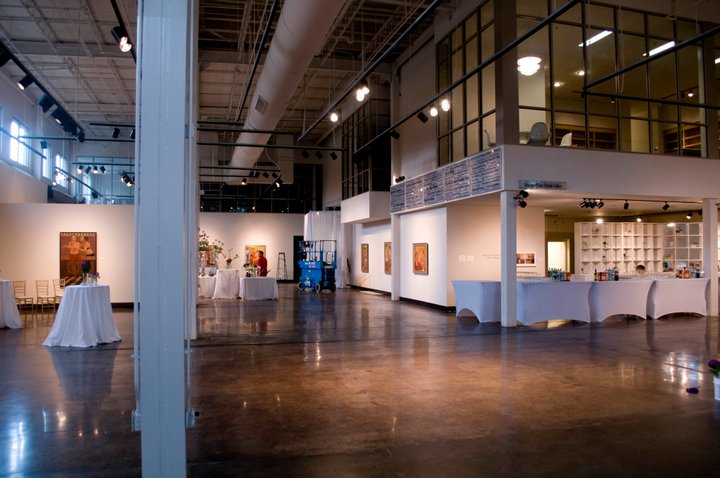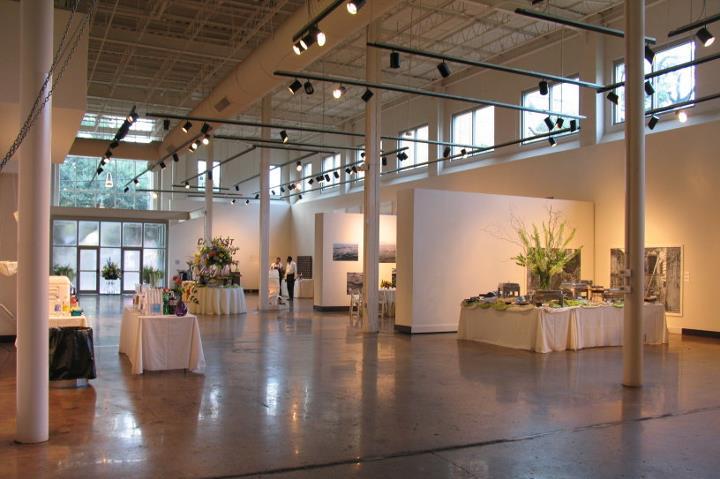 Main Gallery
The Main Gallery, located on the ground floor, is home to rotating contemporary art installations. Guests enter through a three-story glass entrance facing Cathedral Square, and are surrounded by art, soaring ceilings, and natural light. The Main Gallery can accommodate up to 300 guests. A kitchen is located adjacent to the Main Gallery and provides convenient access for caterers and hosts.
Ground floor level
3 Story glass entrance
300 person capacity (dependent upon type of event and current exhibition)
Kitchen access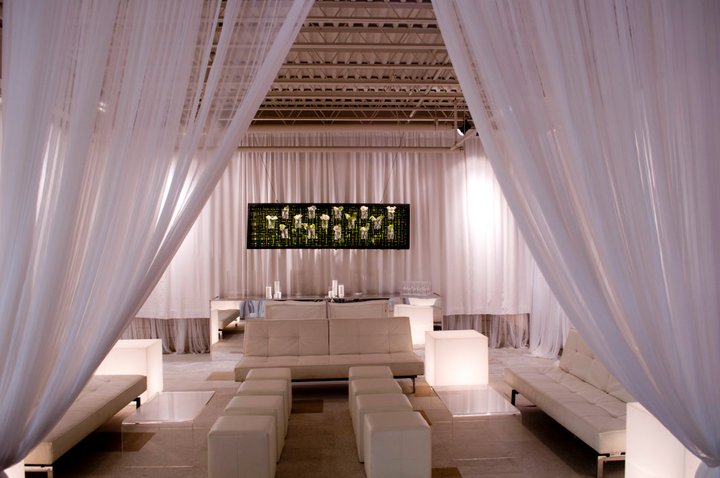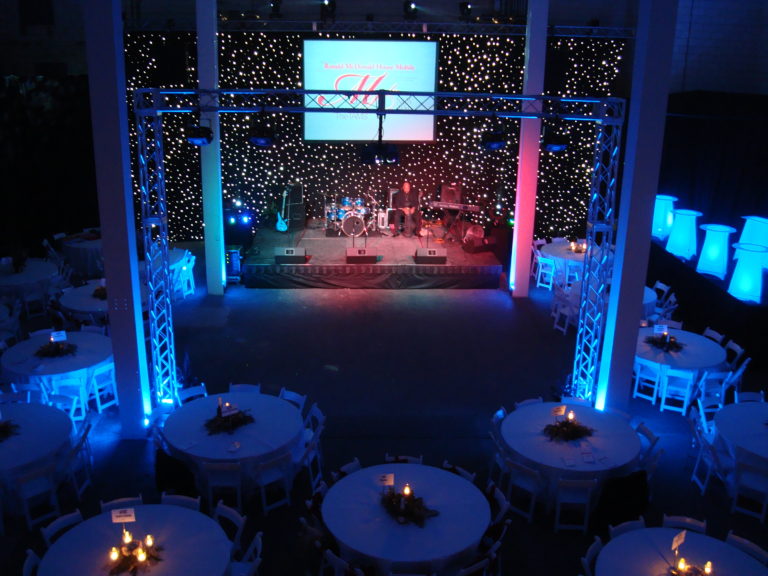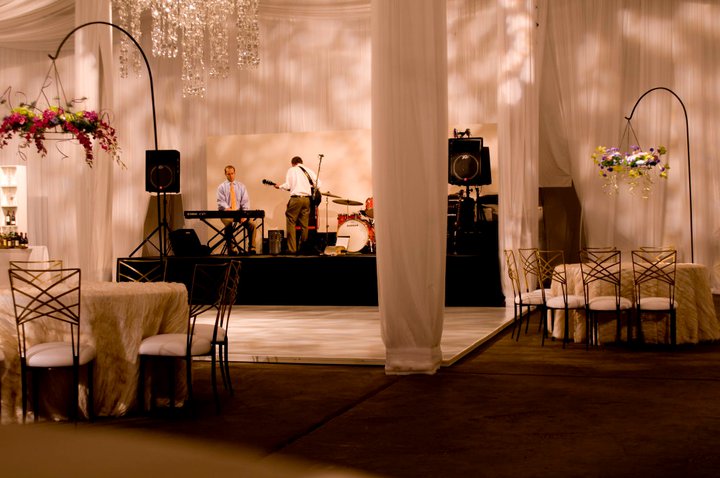 Video Gallery
The possibilities are endless in this large-scale raw warehouse space. Guests enter through the Main Gallery and are greeted by 30-foot ceilings, dramatic black stage curtains, and an elevated stage. The Video Gallery is ideal for tailored lighting for evening events, and is conveniently located to a catering kitchen and a loading dock for set-up. With a 500 person capacity, this space is well suited for sizeable events.
Ground floor with entrance through Main Gallery
500 person capacity (dependent upon type of event and current exhibition)
Elevated stage
Catering kitchen access
Access to loading dock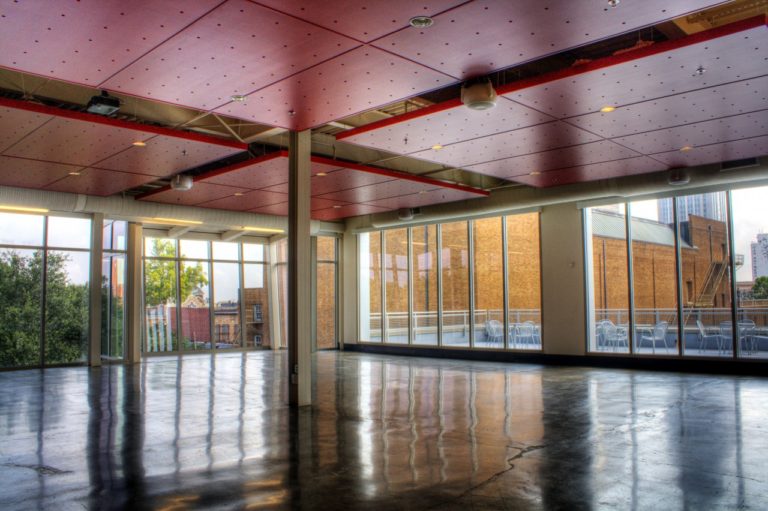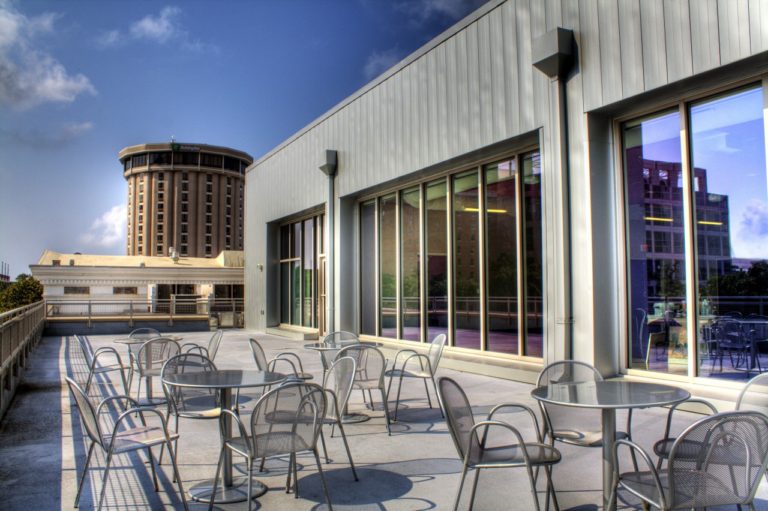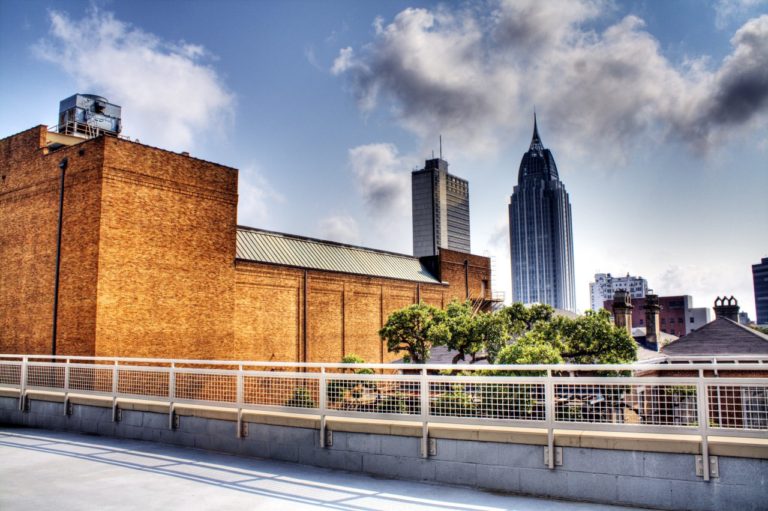 Terrace Room
Located on the third floor, the Terrace Room offers a dramatic backdrop for any occasion. Overlooking Cathedral Square and providing panoramic views of the Mobile skyline, this space features direct access to the rooftop terrace, an adjacent catering kitchen, and elevator access.
Third floor level with access to rooftop terrace
Windowed walls with panoramic views of Cathedral Square and Downtown Mobile
250 person capacity (dependent upon type of event)
Catering kitchen access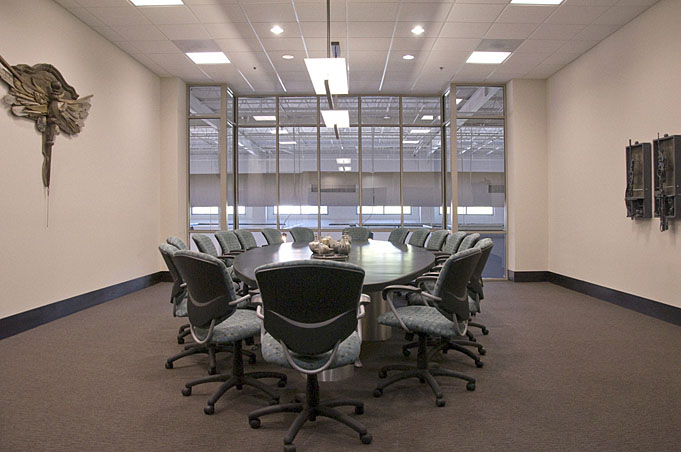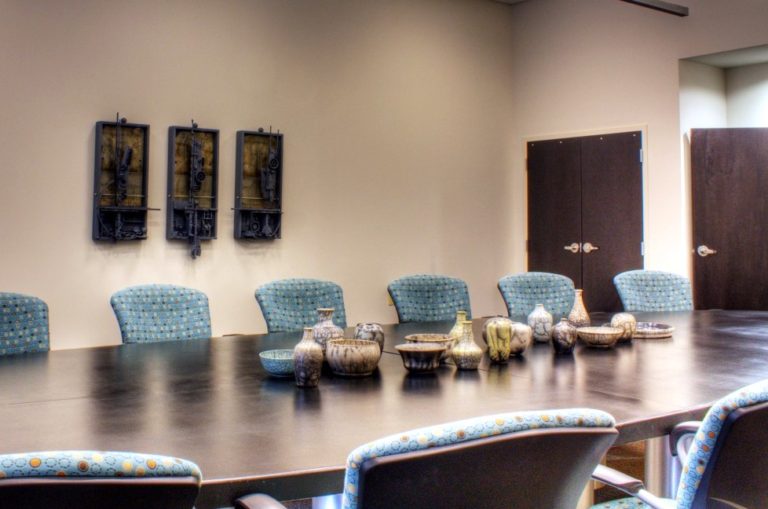 Conference Room
Overlooking the exhibition in the Main Gallery below, the Conference Room provides the ideal setting for intimate board gatherings or corporate retreats. Capable of seating 20, this space features an expansive oval table with chairs, an adjacent kitchen, and internet and phone access.
Second floor level overlooking Main Gallery
Conference table seating for 20 in a private setting
Room includes wet bar, internet, and phone access
Adjacent kitchen and restrooms
May be rented hourly during operating hours
Ask for non-profit rates